As an electrologist who also experienced being a client, our practice owner knows the benefits of electrolysis treatment. We also recognize the need for and importance of proper sanitation and a private, professional-quality environment. We utilize hospital-grade sterilization methods to ensure infection control standards of the highest quality.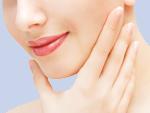 Electrolysis Is Your Best Option
With many hair removal methods available today, one fact is clear. Electrolysis is the only proven treatment for removing unwanted hair permanently.
Beth Squire, a
Licensed Electrologist
, has been providing electrolysis services in CA since 2010.
What To Expect from Electrolysis
At your initial consultation, we will conduct a thorough health history assessment to understand issues that may be related to excessive hair growth. Factors that influence hair growth may include hair growth cycles, hair quantity and structure, hormone function, heredity, previous temporary hair removal methods used, and stress. All of these are considered in customizing a treatment program for you.
Clients Prefer San Luis Obispo Electrolysis
There are various reasons why individuals decide to remove facial and body hair. No matter what your motivation, extensive use of temporary hair removal methods can result in increased hair growth. The only effective solution for permanent hair removal is electrolysis.
The State of California requires licensure for all practicing electrologists. To qualify, includes completing training in an accredited school and passing a state board exam. Our resident electrologist is licensed in California and is a member of the American Electrology Association and Electrologists' Association of California.
In electrolysis, there is a sensation associated with the treatment that can be interpreted as a slight warming effect. Using today's technology, your comfort has been maximized. For enhanced relaxation and a more comfortable treatment, we recommend avoiding sugar, caffeine, and alcohol before your procedure.
SLO Electrolysis uses Apilus equipment and its patented treatment modes, because this provides incomparable effectiveness and comfort better than traditional technology. With us, you can be sure that the treatment is quick and concentrated. Our state-of-the-art equipment offers the following benefits:
100% Permanent Hair Removal